01 Jan

Here's to 2021!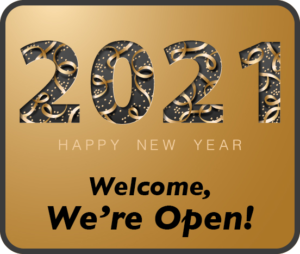 Happy New Year from The Orr Clinic for Plastic and Cosmetic Surgery! 2020 is behind us and we're looking forward to a better 2021.
YES! We are seeing patients in our office. We are taking every precaution to insure your safety while visiting with us. We are sanitizing our exam rooms, counter tops, door knobs and other surfaces after every patient visit. We are monitoring each patient's temperature prior to being seen. We are wearing masks when we are within 6 feet of patients or during examinations. We are allowing no one to come back with the patient to minimize any possible contamination except in some circumstances, such as pediatric patients or those patients who need support. And as many of you know, we are trying to minimize patients having to wait in the waiting area to minimize potential risks. Fortunately, I am not a family physician who has potentially 50 – 75 sick patients coming through each day. My patients tend to be healthy and are there because they desire to be there.
I have adopted many important safety measures that prioritize the health and wellbeing of all who enter my practice. When these safety guidelines are followed closely, the risk of spread of virus or disease is greatly minimized. I want you to feel comfortable and protected when you visit us for your care. With these precautions in place, we are confident in our ability to provide the same level of high-quality care we are known for with the utmost regard for everyone's safety.
We look forward to helping you unwrap the beauty within… happy new year!
Sincerely,
Richard R. Orr, Jr., MD